Double Hung Windows
Our most popular residential replacement window style

Double Hung Replacement Windows by Window Depot USA feature a variety of styles and energy saving features that will meet and exceed your expectations. Add unparalleled value and timeless design to your home by selecting Window Depot USA Double Hung Vinyl Windows. Our quality Double Hung windows are durable and last a lifetime.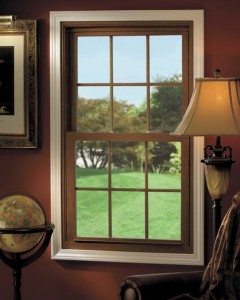 Homeowners can't go wrong when choosing the classic Double Hung Window. As our most popular replacement window, the Double Hung has a convenient tilt-in mechanism that allows for easy cleaning, while featuring distinct styling and endless decorative options to match your home and your lifestyle.
Double Hung Window Characteristics
Two operating sashes – one on top and one on the bottom
Typically taller than wide
Sashes move vertically
Both sashes tilt in for easy cleaning
It's easy to see why the Double Hung is the best choice residential window. It's easy to use, functional and classic. Window Depot USA manufactures custom made Double Hung windows to fit your home and your budget.
Our Clear Value and Signature Series Double Hung windows incorporate 1-inch-thick insulated glass units on our Triple Pane windows, 3/4-inch constant force stainless steel balancers and specially formulated uiPVC material. These ingredients create Double Hung windows that withstand the harshest conditions while saving energy.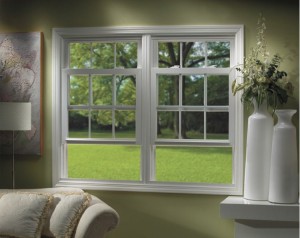 Contact us today for a free quote to learn more about the wide array of aesthetic and performance options available at Window Depot USA. Your options range from decorative grinds to innovative triple pane glass technology and beyond.
Double Hung Window Features & Options
When choosing a Double Hung window for your home, here are some of the available product features and options. We believe the Window Depot USA Double Hung is the best designed and built product in the industry:
100% virgin uiPVC formulation (standard)
Multi-chamber extrusion design for structural integrity and thermal performance (standard)
Insulated Glass Units that are 1″ thick (standard for Triple Pane)*
Cam style lock mechanisms for superior Forced Entry Resistance, or 'FER' (standard)
Integrated, extruded lift rails (standard)
Equal visible glass sightlines (standard)*
Warm Edge glass spacing system (standard)
Double or Triple Stacked Low Emissivity Glass – "Low E" (option)
Argon or Krypton inert, insulating Gas (option)
Colonial and Diamond Grids (option)
Tempered Safety Glass (option)
Interior Simulated Wood Finish (option)**
Exterior Polymer Color Finish (option)**
For more information regarding the many options and features available with our Window Depot USA Double Hung windows; just fill out the free replacement window quote form today.
Before you make this important decision to upgrade your home, we'd like the opportunity to earn your business. We're confident that our quality products, affordable prices and commitment to integrity will do just that!
* – most cities, call for details.
** – select cities, check with your local Window Depot USA office for details.