Sliding Windows
A more scenic perspective on your favorite view

Sliding Windows and Slider Windows by Window Depot USA are large, contemporary windows with maximum glass exposure. It is a sleek window that is often used in openings where the width is larger than the height. Sliding windows create endless views to where the sky is literally the limit.
Sliding Window Characteristics
The aesthetically-pleasing Window Depot USA Sliding Window can be identified as follows:
Opens and closes horizontally with a sliding motion
Width is greater than height
Large glass area
Two to three panels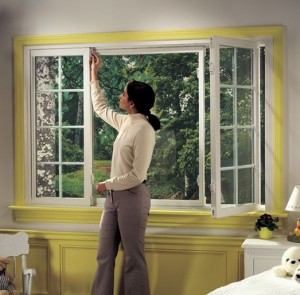 Window Depot USA Slider Windows are constructed with anti-friction gliding pads for smooth-as-silk operation. They contain a heavy duty extruded screen with a superior weeping system to effectively drain water.
If you should choose our exclusive Tilt-N-Slide option, you'll have a horizontal sliding window that also allows the sashes (or panels) to swing into the home.
Our Tilt-N-Slide window features an industry-leading engineered tilt mechanism for easy cleaning from inside the home. The caliper brake system locks the sash into place when tilted inward for safety, and an anti-swing lock allows the sash to be locked open.
Sliding Window Features & Options
When choosing a Horizontal Sliding window for your home, here are some of the available product features and options:
Anti-friction gliding pads for effortless operation (standard)
Sashes that can be lift out for cleaning (standard)
Snap-in track design for easy maintenance (standard)*
100% virgin uiPVC formulation (standard)
Multi-chamber extrusion design for structural integrity and thermal peformance (standard)
Insulated Glass Units that are 1″ thick (standard)*
Cam style lock mechanisms for superior Forced Entry Resistance, or 'FER' (standard)
Integrated, extruded lift rails (standard)
Warm Edge glass spacing system (standard)
Double or Triple Stacked Low Emissivity Glass – "Low E" (option)
Argon or Krypton inert, insulating Gas (option)
Colonial and Diamond Grids (option)
Tempered Safety Glass (option)
Interior Simulated Wood Finish (option)**
Exterior Polymer Color Finish (option)**
For more information regarding the many options and features available with our Window Depot USA Sliding windows, fill out the free replacement window quote form today.
* – most cities, call for details.
** – select cities, check with your local Window Depot USA office for details.