Bay & Bow Windows
Enhance your home with a dimensional projection.

Bay & Bow Windows by Window Depot USA enhance your lifestyle by bringing nature into your home and opening up your room. The Bay and Bow windows are perfect for extra seating, reading and even storage. Choosing a Bay or Bow window will give you an instant upgrade to elegance and luxury.
Bay & Bow Window Characteristics
Window Depot USA Bay and Bow Windows characteristics typically include:
Bay Windows are made with three panels joined together
One window is parallel with the front of the building
The other two windows are at an angle and meet at the center window
Bow windows are constructed with 3 or more panels and often take more of a curved shape
End panels (windows) typically operate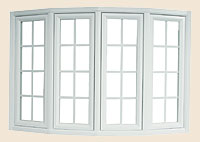 Window Depot USA creates Bay and Bow Windows by using Double Hung Windows or Casement Windows in the ends and flanking a center picture (fixed) window. We manufacture custom made Bay and Bow Windows to fit your home and your budget.
Our Signature Series Dimensional Projection Windows feature multiple configurations and are available in virtually any size. Additional standard features include foam-filled structural mullions and an all thread through rod, which locks together the head and seat boards.
Bay & Bow Window Features & Options
When choosing a Bay or Bow Window for your home, here are some of our available product features and options:
End panels (flankers) available in Double Hung or Casement (standard)
10, 15, 30 and 45 degree mullions (standard)*
Birch Head and Seat Boards (standard)*
Oak Head and Seat Boards (option)**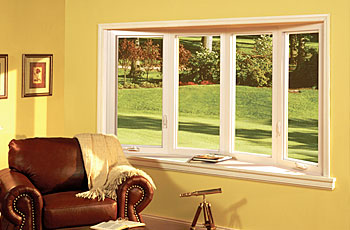 100% virgin uiPVC formulation (standard)
Multi-chamber extrusion design for structural integrity and thermal performance (standard)
Insulated Glass Units that are 1″ thick (standard)*
Warm Edge glass spacing system (standard)
Double or Triple Stacked Low Emissivity Glass – "Low E" (option)
Argon or Krypton inert, insulating Gas (option)
Colonial and Diamond Grids (option)
Tempered Safety Glass (option)
Interior Simulated Wood Finish (option)**
Exterior Polymer Color Finish (option)**
For more information regarding the many options and features available with our Window Depot USA Bay/Bow windows, just fill out the free replacement window quote form today.
* – most cities, call for details.
** – select cities, check with your local Window Depot USA office for details.