While most window companies are busy trying to say that they're the best thing to ever happen to you, we are taking a new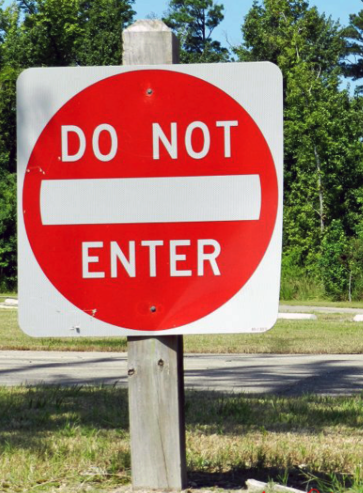 approach. When you shop for services, you also shop the company. Sometimes a company, whether it be for windows, boats, or shoes, just isn't the right fit for you. You might not like the salesman, the sales process, the product, or anything else in between. Wouldn't it be nice if these companies would hold up big red signs that tell you exactly why you should stay far away? Since we're all about being honest, we're going to tell you right here and now why Window Depot USA might not be a good fit for you.
You Enjoy Gimmicky Tactics
Gimmicks are something we are not into here at Window Depot. Although we admit the gimmicky commercials can be entertaining, we are focused on your education and experience with our company. At the end of the day it is not going to matter if we can dance on our windows, sleep on our windows or unlock the world's biggest secrets using our windows. What matters is that you felt informed and satisfied during the entire process.
You Enjoy 3-Hour Sales Pitches
When you schedule a free estimate demo from Window Depot, all you need is an hour. We know you are busy and have important activities to attend, chores to do and families to feed. We cover all of our basis within 60 minutes. There's no good reason to hold you hostage for an extra two hours. But, if you really like us, we'll gladly stay for dinner.
You Want It Dirt Cheap
We've said it before quite a few times: we are not the cheapest window company on the block. While other window companies are competing for the cheapest prices, we're working our way to the top by offering unbeatable quality. We might to be the cheapest window company around, but that doesn't make us unaffordable.
You Don't Care About Quality
Maybe you're in a house where you have no intention to stay. Maybe you're looking for a quick fix to your current faulty replacement windows. Whatever your reasoning, if you don't care about quality, Window Depot might not be right for you. The quality and efficiency of our windows is second to none, and we take pride in that statement. When we walk away from your home after your completed installation, we know that you will be satisfied with your new replacement windows for years to come.