Moving Mountains: Window Depot USA Ranks 28 on Top 500 Qualified Remodeler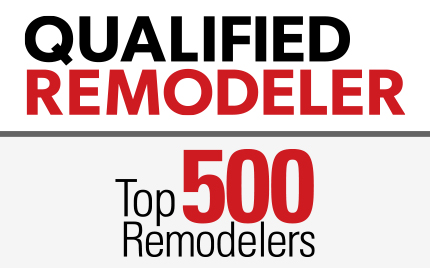 WHAT EXACTLY IS IT?
The Top 500 Qualified Remodeler is a list of the country's largest remodeling firms ranked by annual revenue. It was established in 1978 and is the longest ongoing recognition program in the United States. Each year the Top 500 recognizes remodelers for significant and sustained success in the follow areas:
• Installed remodeling dollar volume
• Industry association membership
• Industry awards
• Total years in business
• Certifications and accreditations
• Community service
Companies that make the Top 500 list are viewed as the top-performing companies in the nation—in other words, it's a big deal.

What This Means For Our Customers
This badge of honor shows our customers that we are dedicated to them and their satisfaction. Window Depot USA goes above and beyond what ordinary window companies offer in terms of quality products, fair prices, and most of all, value.
When you choose Window Depot USA for your replacement window project, you've found the best possible option at the best possible prices.
What This Means For Window Depot USA
Window Depot USA is not only looking to transform the industry, but we are looking to dominate the replacement window industry as a whole. We bring a new, fresh approach to replacement windows and we are growing our company with savvy local owners who understand our mission.
After tons of hard work, the Window Depot USA network has made this accomplishment possible. Window Depot USA recruits the best replacement window contractors in the business, and the proof is in the pudding with this latest recognition. The exposure in Qualified Remodeler is an honor, and we couldn't be more proud with the direction that our company is growing.
Window Depot USA's 4-Step Process to Success
1. Offer Quality Products
Window Depot USA supplies some of the best replacement windows in the country. Our windows are custom made to fit your home and you can select from a variety of aesthetic and energy features to fit your lifestyle. We wouldn't sell you a window that we wouldn't put in our own home—we guarantee it.
3. Make Our Customers Feel Like Family
You aren't just a customer to us. We want our customers to feel valued and appreciated, from the first phone call to the last in-home walk through.
2. Maintain Affordable Prices
Window Depot USA's national size allows us access to tremendous buying power. With this system, we're allowed to pass along our savings to our awesome customers, who in turn receive unbeatable products at affordable prices.
4. Repeat
To ensure our ongoing success, we repeat steps 1-3 with every customer, every day of the week.
Our Clients: In Their Own Words

Please watch this short testimonial from our Richmond, VA location. You can expect this type of service all over the country, as all of our partners strive to make your Window Depot experience an unforgettable one.
Experience The Value For Yourself