Tired of Window Companies MISLEADING you about PRICE?
Replacement Windows & False Promises
If you're in the market for new replacement windows, you've inevitably seen advertising claims for $189 windows. And while at first you may be thinking…wow, what a great price, that's really inexpensive…what you'll soon find out, is that there's much more to the story. And I'm about to reveal it to you, right here, right now.
What's happening…is that these window companies are using an impossibly low price to catch your attention.
Have you ever seen an ad on TV for a really nice car, at a price that seemed too good to be true? A price that made you say…whoa!…I can have THAT car for THAT low of a price.
Have you ever heard of someone going to the dealership looking for that deal, only to find out that there was "only one" of those models in stock, but the salesman would be happy to show them another car?
This is what's known as "bait and switch" advertising.
The extremely low priced car was the bait. And when the person visited the car dealership, the model advertised was conveniently out of stock. But don't worry…they'll gladly show you another car while you're there. The switch.
In the replacement window business, this type of advertising has become very popular. The bait? $189.00 for "any size" window. A price that is over $700 CHEAPER than the national average, according to the Cost vs. Value report published each year by Remodeling Magazine. Think about that.
So if the bait is an impossibly low price, what's the switch? Here's how it works.
Method 1: The salesman will tell you that the $189 model will take an extraordinary amount of time to be delivered and installed in your home. 12 weeks, perhaps even 16 weeks or longer. Therefore…the homeowner, who is interested and in need of new replacement windows, says: "I can't wait 4 or 5 MONTHS for my project". To which the salesman says: "Well, we do have other models that are manufactured and installed in less than 4 weeks. Would you like to hear about those?"
And as you'd expect…that other window is "just a bit more expensive". You have effectively been baited, and then switched.
Method 2: You can in fact purchase the window for $189.00, BUT…additional options are extra. What options, you ask?
How about things such as a screen, or insulated Low E coatings or Argon gas. How about a charge to REMOVE the old windows from your property?
That's right…some companies will charge you to haul away the old windows. If you don't want to pay that charge? Well I guess they'll just leave the old windows in your yard.
Can you imagine this?
And I mentioned charging extra for a SCREEN…remember. Let me tell you another secret…windows don't COME without screens.
The only way a company could NOT give you a screen…is to remove it from the window BEFORE they came to your house. It is a trick…to charge a little extra.
And when you add up all these additional upcharges, that $189 price tag just got a LOT bigger.
Let's think about this: What are the chances you're going get a quality replacement window that insulates your home and makes it more quiet and attractive, installed by professional craftsman, and that carries a strong warranty…all for $189.00?
Instead of falling for bait and switch tactics, why not schedule a demonstration from
Window Depot USA.
We'll provide you with a short presentation, designed to give you the replacement window education you need to make an informed decision for your family and for your home.
We'll leave you with a price that is accurate & fair, with no hidden upcharges or fees.
You deserve better. Call Window Depot USA.
REPLACEMENT WINDOW REVIEWS: 
SEE WHAT OUR

HAPPY CUSTOMERS

ARE SAYING
I have contracted with Loper Construction numerous times for home renovations. They also have also been employed to complete minor projects through the years.  One of the major renovations involved the removal of a brick entry foyer and brick wall in the den. This particular project was a challenge because of the amount of dust involved. They were very careful to always have in place plastic sheeting to block off the rooms adjoining the project. With this particular project they also added breadboard paneling in the den, removed overhead beams and painted the interior and exterior of the house.
The latest renovation involved removal of a wall between the kitchen and den, complete kitchen renovation, installation of all appliances, installation of Corian bar top over present counter, redesigned and built island from previous kitchen cabinets with a marble top, removal of part of a brick wall in the den, construction of a new mantle for the fireplace, installation of an automatic starter for the fireplace, painting, ran wiring for media behind walls, build insert for flat screen TV over the mantle, installed marble hearth, etc.
I would not hesitate to recommend their work. All work was very professionally completed in a timely manner.They always have someone on site to oversee the project. Haul away was another benefit of working with them. They offer the complete package.
I never in my life thought that I would ever say something like I love my windows…but here I am saying "I love my new windows" and it's all because of Robert & Darrel Loper and their commitment to providing excellent service start to finish. I never knew about the technology that goes into windows but after our initial meeting, I was blown away by the in-home presentation and the amount of informative quality information covered about my new triple pane windows. We ordered twelve windows and each of the twelve spaces were measured for exact size. I was on the schedule to be installed five weeks later but got a call sooner asking if I was interested in moving my install up a few days. The installers completed all twelve windows on one hot day this past July and we immediately noticed the difference in how cool our house was staying with the new windows in. Thank you, Loper Construction our Local Window Depot we have and will continue to praise your company about our new windows.
I had Robert put in two windows in my kitchen and they did a great job, just what I wanted. Everything went right on schedule and no problems. He wrote out a detailed contract and spelled out exactly what I was getting and what he would do.
He did everything right and took pride in his work, and they came to the house when they said they would. Being a retired school teacher, I also appreciated that they were polite, didn't smoke and leave cigarette butts around, or use profanity.
After the kitchen job, I had him put another window in the second bedroom. Same quality job, and it looked like the window doubled the space, letting in a lot of light and opening up- that south side of the room. I was worried that all the windows would make the rooms hot, especially in summer, but they didn't. They kept out the heat much better than the old windows next to them.
On the outside of the house, Robert made the new windows look like they were built with the house, and when he finished the jobs, he put the extra wood in the rafters in the garage and didn't leave a mess.
I highly recommend him for quality work and being honest.
REPLACEMENT WINDOW GALLERY
Window Depot USA of Savannah is a family owned and operated home improvement company that has been in business for over 40 years. Also known as Loper Construction Company, we serve the area of Savannah GA and its surrounding communities with the best replacement windows in the industry.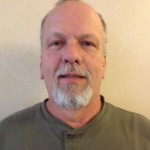 Owned by Robert and Darrel Loper, Window Depot USA of Savannah is deeply committed to quality and customer satisfaction. A vast majority of our customers are repeat customers or referrals. We have proudly completed more than 2,000 jobs in the local area. We are involved with the Savannah Arts Academy and Goodwill Industries.
If you're looking for the best bang for your buck in all of Savannah, you've found the right place! Our custom replacement windows are affordable and energy efficient. We guarantee no hidden charges and we are dedicated to giving you the best replacement windows at a fair price!
Areas we Service:
       Bloomingdale  Ellabell  Garden City  Georgetown  Hinesville  Montgomery  Pembroke  Pooler 
Port Wentworth  Savannah  Whitemarsh Island  Wilmington Island
If you don't see your city listed, call us today at 912-660-5299 and we'll direct you to the nearest service location.