Tired of Window Companies MISLEADING you about PRICE?
Replacement Windows & False Promises
If you're in the market for new replacement windows, you've inevitably seen advertising claims for $189 windows. And while at first you may be thinking…wow, what a great price, that's really inexpensive…what you'll soon find out, is that there's much more to the story. And I'm about to reveal it to you, right here, right now.
What's happening…is that these window companies are using an impossibly low price to catch your attention.
Have you ever seen an ad on TV for a really nice car, at a price that seemed too good to be true? A price that made you say…whoa!…I can have THAT car for THAT low of a price.
Have you ever heard of someone going to the dealership looking for that deal, only to find out that there was "only one" of those models in stock, but the salesman would be happy to show them another car?
This is what's known as "bait and switch" advertising.
The extremely low priced car was the bait. And when the person visited the car dealership, the model advertised was conveniently out of stock. But don't worry…they'll gladly show you another car while you're there. The switch.
In the replacement window business, this type of advertising has become very popular. The bait? $189.00 for "any size" window. A price that is over $700 CHEAPER than the national average, according to the Cost vs. Value report published each year by Remodeling Magazine. Think about that.
So if the bait is an impossibly low price, what's the switch? Here's how it works.
Method 1: The salesman will tell you that the $189 model will take an extraordinary amount of time to be delivered and installed in your home. 12 weeks, perhaps even 16 weeks or longer. Therefore…the homeowner, who is interested and in need of new replacement windows, says: "I can't wait 4 or 5 MONTHS for my project". To which the salesman says: "Well, we do have other models that are manufactured and installed in less than 4 weeks. Would you like to hear about those?"
And as you'd expect…that other window is "just a bit more expensive". You have effectively been baited, and then switched.
Method 2: You can in fact purchase the window for $189.00, BUT…additional options are extra. What options, you ask?
How about things such as a screen, or insulated Low E coatings or Argon gas. How about a charge to REMOVE the old windows from your property?
That's right…some companies will charge you to haul away the old windows. If you don't want to pay that charge? Well I guess they'll just leave the old windows in your yard.
Can you imagine this?
And I mentioned charging extra for a SCREEN…remember. Let me tell you another secret…windows don't COME without screens.
The only way a company could NOT give you a screen…is to remove it from the window BEFORE they came to your house. It is a trick…to charge a little extra.
And when you add up all these additional upcharges, that $189 price tag just got a LOT bigger.
Let's think about this: What are the chances you're going get a quality replacement window that insulates your home and makes it more quiet and attractive, installed by professional craftsman, and that carries a strong warranty…all for $189.00?
Instead of falling for bait and switch tactics, why not schedule a demonstration from
Window Depot USA.
We'll provide you with a short presentation, designed to give you the replacement window education you need to make an informed decision for your family and for your home.
We'll leave you with a price that is accurate & fair, with no hidden upcharges or fees.
You deserve better. Call Window Depot USA.
REPLACEMENT WINDOW REVIEWS: 
SEE WHAT OUR

HAPPY CUSTOMERS

ARE SAYING
I purchased windows for my daughter's house from Window Depot West Texas and when installation time came the crew was on time and very courteous and professional. The job went well and without any problem. The company gave me a fair price and a superior product. I whole-heartedly recommend Window Depot to anyone looking to purchase replacement windows for their home.
Dear Casey, Lynn and the Crew at Window Depot:
Just wanted to drop a line to let you know that we are thrilled with the work you guys did at our home! The new triple-pane windows that replaced the old single-pane custom originals have made a huge difference. They look so much better, and the house is SO much more comfortable! The air conditioner runs about half as much as it used to, and there are no more hot/cold areas in the living space. Overall, a fantastic job on a challenging site. It's always nice to see that some still take pride in getting things straight and level……! You and your guys were never intimidated by the 18-foot ceiling, and the work was done efficiently and as cleanly as possible. We really appreciate all of your efforts! Your team will be highly recommended to all of our contacts…….Thanks so much!
Awesome windows! I invite everybody to drive by and look. The first thing you'll see is their beauty. I love how the beige windows match the beige color of the house. As for how they function, I couldn't be happier. It's so easy to open them up, pull them in, and clean them. Makes cleaning them a pleasure rather than a chore. And the insulation factor is amazing. Lots of dirt and dust on windowsills before the new windows were installed … but not now! The new windows have made such a difference! And speaking of installation, your men were highly professional in accomplishing their task at my house. They were polite and courteous, worked very hard, and overcame issues with their obvious knowledge and experience. I was impressed! These new windows were just installed recently, so I haven't yet seen results in my energy bills. But after seeing the construction of the windows and the professionalism of the installation, I have no doubt that my energy bills will decrease. Three sides done… and I'm truly looking forward to finishing the job! Thank you so much!
REPLACEMENT WINDOW GALLERY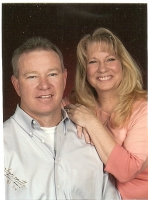 Window Depot of West Texas is locally owned and operated by Casey and Lynn Deering. Located in San Angelo, Texas, our company is dedicated to providing our customers with the highest quality home replacement windows and doors for the lowest possible price. You will not experience a hard sales pitch when you visit with us; the quality and value of our products practically sell themselves!
Native to San Angelo, Casey also owns Century Builders, and has been building and remodeling homes for over 16 years in and around San Angelo. So when he replaces your windows, you can expect the same expertise and attention to detail for which Century Builders has become known, and you will also receive his personal attention and service. Communication with our customers is very important to us. We will treat you with honesty and respect.
Please call us @ 325.227.6961 or fill out this form for a free window quote. Let us help you with your window selection, design and installation. Casey will explain all the options available to you simply and clearly. Be the next in your neighborhood to enjoy the beauty, quality and energy savings of our new triple-pane windows in your home.
Areas we Service:
Grape Creek – Miles – Christoval – Merzten – Paint Rock – Ballinger – Bronte – Harriet – Knickerbocker – Merete – Orient – Tankersley – Rancourt – Veribest – Wall – Water Valley
If you don't see your city listed, call us today at 325-227-6961 and we'll direct you to the nearest service location.