Call for your Free In-Home Estimate
(920) 591-0876
Special Offer:  50% OFF INSTALLATION
Now is the Perfect Time for your HOME TRANSFORMATION
If you enjoyed some of the transformations in the video, just imagine the difference new replacement windows or an inviting entry door can make on your home!  Or maybe you've been thinking about upgrading and updating your exterior siding?
For a limited time, Window Depot USA of Northeast Wisconsin is running a special promotion: 
50% off of Installation Labor.
By scheduling a friendly consultation, we'll be able to assess your home, determine exactly what you want and need…and leave you with a 'to the penny' price quotation that is good for a full year.  There's no cost and no obligation.
Areas we Service:
Appleton  Clintonville  Eagle River  Fon du Lac  Green Bay  Marinette  Marshfield  Niagra  Sheboygan  Sister Bay  Stevens Point  Wausau  Wautoma

---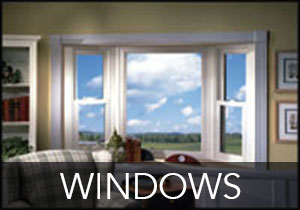 We're proud to offer the very best quality and most efficient replacement window products on the market.  Choose from:
Premium Vinyl Windows
Composite Windows
Double Hung
Bay / Bow
Sliding Patio Doors

Click Here

for more Information
Make a Grand Entrance With a Beautiful Entry Door
Your entry door makes one of the biggest impacts on the outside of your home. Set the tone of your home with a beautiful entry door from Window Depot USA.
Learn More on our website.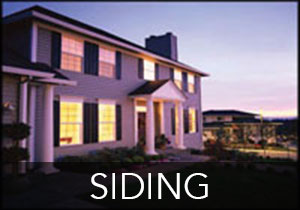 Nothing is more gratifying than a welcoming, finished, well-appointed living space that blends personal style with colors, lines and textures in a way that says "this is me." Just as important is the exterior design of your home – the details, dimension and contrast of your exterior reflect your personal style too.
To learn more, Visit our site.
TRANSFORM YOUR HOME in NORTHEAST WISCONSIN
I'm Bob Courchaine and I was born and raised in Northeast WI. My wife Karen and I will be celebrating our 24th anniversary this year and have 2 adult children, Sarah and Matthew. Karen works in the school system as a signing aide for deaf and learning disabled children. Jesus Christ is the center of our lives.
In 2000, I stepped out in faith and became a small business owner by starting a machine shop business which I still maintain today. In 2009, I started selling windows & patio doors and have found the experience of helping families like mine, to be a very rewarding one. It's a great feeling to know that someone is now better off than they were before you met them. I also love meeting all of the people, and have made some good friends along the way!
Being a Window Depot USA dealer, I know that I am offering, by far, the very best value that a family or an individual can receive. I can honestly say, if it were not the case, I would not be a Window Depot USA dealer. (Triple pane windows and patio doors for double pane prices is kind of a "no-brainer", wouldn't you say?)
My approach to business and life, in general, is to be pro-active instead of re-active. This simply means, if I use good judgment, make the tough decisions, and do it right the first time, I will have much less to "re-act" to in the future. This then allows for more quality time to enjoy life with family and friends.
Also, we don't strive for quality, it just comes natural. It may sound like just a slogan, but seriously, if my customers aren't more than satisfied, then neither am I. Through continuous communication, throughout and after completion of the installation, I make it my personal mission to ensure that you will be. As part of my follow up, I contact my customers a day after the installation to confirm that they are more than satisfied, to ensure that we maintain our A+ BBB rating. I am happy to report that many call me to say so before I get the chance!
I look forward to both meeting you, and serving you!
God Bless,
Bob Courchaine
Don't Miss out on this SPECIAL OFFER.  Receive an accurate and fair estimate that's good for a full year!
Looking for more information?  Visit our Website.
There's Never Been a Better Time to Transform Your Home