Tired of Window Companies MISLEADING you about PRICE?
Replacement Windows & False Promises
If you're in the market for new replacement windows, you've inevitably seen advertising claims for $189 windows. And while at first you may be thinking…wow, what a great price, that's really inexpensive…what you'll soon find out, is that there's much more to the story. And I'm about to reveal it to you, right here, right now.
What's happening…is that these window companies are using an impossibly low price to catch your attention.
Have you ever seen an ad on TV for a really nice car, at a price that seemed too good to be true? A price that made you say…whoa!…I can have THAT car for THAT low of a price.
Have you ever heard of someone going to the dealership looking for that deal, only to find out that there was "only one" of those models in stock, but the salesman would be happy to show them another car?
This is what's known as "bait and switch" advertising.
The extremely low priced car was the bait. And when the person visited the car dealership, the model advertised was conveniently out of stock. But don't worry…they'll gladly show you another car while you're there. The switch.
In the replacement window business, this type of advertising has become very popular. The bait? $189.00 for "any size" window. A price that is over $700 CHEAPER than the national average, according to the Cost vs. Value report published each year by Remodeling Magazine. Think about that.
So if the bait is an impossibly low price, what's the switch? Here's how it works.
Method 1: The salesman will tell you that the $189 model will take an extraordinary amount of time to be delivered and installed in your home. 12 weeks, perhaps even 16 weeks or longer. Therefore…the homeowner, who is interested and in need of new replacement windows, says: "I can't wait 4 or 5 MONTHS for my project". To which the salesman says: "Well, we do have other models that are manufactured and installed in less than 4 weeks. Would you like to hear about those?"
And as you'd expect…that other window is "just a bit more expensive". You have effectively been baited, and then switched.
Method 2: You can in fact purchase the window for $189.00, BUT…additional options are extra. What options, you ask?
How about things such as a screen, or insulated Low E coatings or Argon gas. How about a charge to REMOVE the old windows from your property?
That's right…some companies will charge you to haul away the old windows. If you don't want to pay that charge? Well I guess they'll just leave the old windows in your yard.
Can you imagine this?
And I mentioned charging extra for a SCREEN…remember. Let me tell you another secret…windows don't COME without screens.
The only way a company could NOT give you a screen…is to remove it from the window BEFORE they came to your house. It is a trick…to charge a little extra.
And when you add up all these additional upcharges, that $189 price tag just got a LOT bigger.
Let's think about this: What are the chances you're going get a quality replacement window that insulates your home and makes it more quiet and attractive, installed by professional craftsman, and that carries a strong warranty…all for $189.00?
Instead of falling for bait and switch tactics, why not schedule a demonstration from
Window Depot USA.
We'll provide you with a short presentation, designed to give you the replacement window education you need to make an informed decision for your family and for your home.
We'll leave you with a price that is accurate & fair, with no hidden upcharges or fees.
You deserve better. Call Window Depot USA.
REPLACEMENT WINDOW REVIEWS: 
SEE WHAT OUR

HAPPY CUSTOMERS

ARE SAYING
We recently had Window Depot replace 6 double-hung windows and 4 sliding glass doors.  Prior to selecting Window Depot, I met with several companies and Frank with Window Depot was by far the most knowledgeable and thorough with his presentation.  He educated me on what to look for when comparing products, demonstrated the products to include what argon gas does within a window, and never pushed for a cut-off time.  He made my selection easy. Once the products were ordered, his staff kept me updated on their arrival date and when the crew arrived for my 2-day install, they were courteous, professional, and thorough.  They made sure I was completely satisfied with my replacements and they look great!  We couldn't be more pleased with their service, products, and our final outcome.  Thank you Window Depot!
My wife and I hit the Jackpot when we decided to do business with Window Depot! The windows are gorgeous and your installers Daniel and Donnie are a GREAT duo and do careful, accurate and beautiful work. You can rest assured that they are steady, hard and conscientious workers!
Brad, Chad, Melvin & Jamie were excellent.  Thank you for such a nice, experienced, and professional crew!
REPLACEMENT WINDOW GALLERY
At Window Depot, we are committed to providing homeowners in Charlottesville and the surrounding areas with the very best combination of quality, performance and affordability for their replacement windows, siding, and entry door projects.  We pride ourselves on providing expert product knowledge and honest advice in a comfortable, no-hassle environment. We are dedicated home improvement professionals who truly believe in delivering the ultimate in customer satisfaction.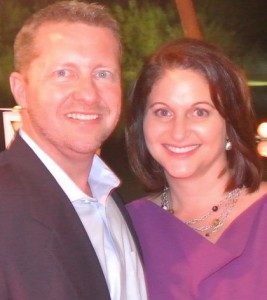 Locally owned by Frank and Laura Amory, Window Depot USA of Charlottesville was founded on solid industry and business experience. Our passion, dedication and commitment to excellence are infused in every aspect of the company. From providing helpful, informative consultations to outstanding installation craftsmanship, you'll notice a real difference in the way we treat our customers.
On top of being fully licensed and insured, we employ highly-experienced and specially trained technicians. In fact, we sponsor certification of our installers through the InstallationMasters™ and the AWDI certification programs. All of the products and materials that go into each installation are of the most premium grades available. And because we pay close attention to the details, you're always assured the very best home improvement project possible.
Find out how we can help enhance your home's interior comfort, add to its curb appeal, and maximize your energy savings.  Call Window Depot today for a free in-home consultation and quote for your next home improvement project.
Here's 7 Reasons Why You Should Choose Window Depot USA of Charlottesville VA
Locally Owned and Operated by knowledgeable window and siding professionals with years of experience helping homeowners choose the right products for their home, budget, and lifestyle.
Passionate about providing quality products and installation with a genuine desire to do right by every customer.
Partnered with a National Organization that provides bulk purchasing power, which means lower prices for the consumer.
Better Business Bureau Accredited.  We are proud to say we have never had a complaint filed against us.
Fully Licensed and Insured – VA Class A contractor license #

2705145469

, worker's compensation and liability insurance.
Professional Installation by experienced in-house technicians with a keen attention to detail and excellent craftsmanship. We take pride in our work and only use high quality materials to ensure a proper installation.
Comprehensive Warranty on both product and labor, that is transferable and non-pro-rated. Click here to read our Labor Warranty as of 2015.
Areas we Service:
Charlottesville
 

Ruckersville

 

Palmyra

 

Stanardsville

 

Earlysville

 

Montpelier

 
Lake Monticello
 

Crozet

 

Gordonsville

 

Bumpass

 

Fork Union

 

Scottsville

 

Keswick

If you don't see your city listed, call us today at 434-465-6558 and we'll direct you to the nearest service location.