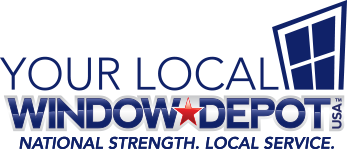 Washburn Windows Your Local Window Depot USA of Binghamton, NY

775 Main Street, Suite 5
Johnson City, NY 13790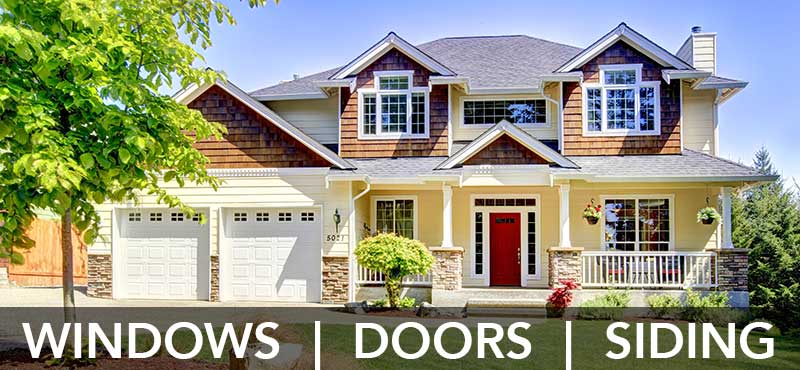 REPLACEMENT WINDOWS BINGHAMTON, NY
Are you detail oriented and hard to please? Do you want the absolute BEST VALUE when purchasing a new product? Do you want to do business with a company that puts YOUR priorities before their own? Do you want beautiful windows and siding that will make your home the envy of the neighborhood?
If you answered YES to any of these questions, Washburn Windows Your Local Window Depot USA of Binghamton NY is the company you MUST call. We are the area's authority on replacement windows and siding. With over 30 years combined experience, we are your exterior renovation experts.
OUR PRODUCTS
Washburn Windows Your Local Window Depot USA of Binghamton, NY offers the following products:
Replacement Windows

Vinyl & Insulated Siding

Entry Door Systems

Patio Doors

Gutters & Gutter Covers
To learn more about our products, click here.
OUR PHILOSOPHY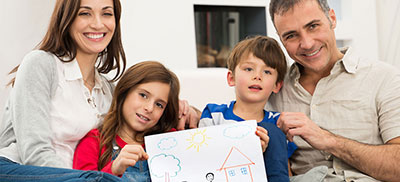 Window Depot USA has a customer centered philosophy…and it is simple:
1) Be knowledgeable, reliable and friendly.
2) Always deliver what we promise.
3) The customers comes first…period.
4) Provide the ABSOLUTE BEST VALUE!
SPECIAL PROMOTIONS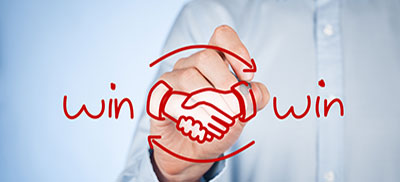 Take advantage of exclusive online offers by calling us right now.  Our prices are already tremendous, these extra incentives make them truly exceptional.

REPLACEMENT WINDOW REVIEWS: 
SEE WHAT OUR

HAPPY CUSTOMERS

ARE SAYING
Being first time home buyers we were very disappointed after a large storm to find that most if not all of our windows in our new house either didn't keep the water out or had some sort of operational failure. Unfortunately, it wasn't caught during the home inspection and was now our first issue as new homeowners. We called Washburn Windows our Local Window Depot after a family friend suggested we do so. The owner Doug Washburn actually answered the phone and schedule us for a meeting within 24 hours of our call. Doug himself came out and talked to us about our problems and showed us a few quick fixes for a few of the windows but also educated us in the pros and cons of window replacement. Doug answered all of our questions and guided us towards what we now feel was the best option for our needs. Doug measured each window individually and assured us that our new triple pane windows would not only keep the water out but keep our home at the proper temperature inside no matter what the weather is outside. After about four or five weeks we got a call that our windows had arrived from the manufacturer and they could be installed. Install day came and once again Doug was involved assuring us that our previous window problems were definitely over. We love our new windows and We Love Washburn Windows Our Local Window Depot!!!
So pleased with our new windows from Washburn Windows from our first meeting on through install. A++ if I had to give them a grade. We will definitely let our family and friends know who to call when they need replacement windows in or around Binghamton.
We needed new windows. Washburn Windows came highly recommended so we gave them a call. Now we have new windows and a new front door and wanted to share our experience with everyone. Washburn Windows Your Local Window Depot is great to work with and we absolutely recommend them to everyone.
REPLACEMENT WINDOW GALLERY
For over 15 years, Washburn Windows has been serving the greater Binghamton NY area with superb value on replacement windows. Now, Washburn Windows is officially Your Local Window Depot of Binghamton NY. That means you can expect the same brilliant craftsmanship and unwavering customer service, combined with the national buying power required to save you, even more money on energy efficient replacement windows! 
Just as Washburn Windows has been a staple of Binghamton NY for more than 15 years, owner and operator Doug
Washburn has been a proud member of this community for his entire life. Having been born and raised here, Doug takes a tremendous amount of pride in having the opportunity to impact the lives of friends, neighbors, and other residents of this wonderful area! Doug is heavily involved in each step of the window replacement process on every job, which means you can count on seeing and interacting with him personally! When you deal with Washburn Windows, you know you're dealing with a locally owned and operated company that is completely in touch with the values and issues that affect us all.
We are a Better Business Bureau Accredited Business, boasting a current "A+" rating. Please feel free to view our BBB file. Our rating, as well as the countless happy customers who stand adamantly behind our products and services, truly speaks for itself! We carry replacement windows that have been recognized by the Energy Star Most Efficient 2015 program.
Whether you're in search of ultra-efficient replacement windows, insulated vinyl siding, entry doors, kitchens, bathrooms, decking, home additions or even new construction, Washburn Windows andWashburn Construction LLC are guaranteed to have a practical, affordable, and aesthetically beautiful solution for you!
Call Washburn Windows, Your Local Window Depot of Binghamton NY, today at 607-240-4473! We'd love the opportunity to provide you with a free, no-obligation quote, and ultimately to make your dream home improvement project come to life!
Areas we Service:
Binghamton  Endwell  Johnson City  Owego  Port Dickinson  Tunnel  Union Center  Willow Point  Windsor
If you don't see your city listed, call us today at 607-240-4473 and we'll direct you to the nearest service location.