Are You Tired of Window Companies MISLEADING you about PRICE?
Replacement Windows & False Promises
If you're in the market for new replacement windows, you've inevitably seen advertising claims for $189 windows. And while at first you may be thinking…wow, what a great price, that's really inexpensive…what you'll soon find out, is that there's much more to the story. And I'm about to reveal it to you, right here, right now.
What's happening…is that these window companies are using an impossibly low price to catch your attention.
Have you ever seen an ad on TV for a really nice car, at a price that seemed too good to be true? A price that made you say…whoa!…I can have THAT car for THAT low of a price.
Have you ever heard of someone going to the dealership looking for that deal, only to find out that there was "only one" of those models in stock, but the salesman would be happy to show them another car?
This is what's known as "bait and switch" advertising.
The extremely low priced car was the bait. And when the person visited the car dealership, the model advertised was conveniently out of stock. But don't worry…they'll gladly show you another car while you're there. The switch.
In the replacement window business, this type of advertising has become very popular. The bait? $189.00 for "any size" window. A price that is over $700 CHEAPER than the national average, according to the Cost vs. Value report published each year by Remodeling Magazine. Think about that.
So if the bait is an impossibly low price, what's the switch? Here's how it works.
Method 1: The salesman will tell you that the $189 model will take an extraordinary amount of time to be delivered and installed in your home. 12 weeks, perhaps even 16 weeks or longer. Therefore…the homeowner, who is interested and in need of new replacement windows, says: "I can't wait 4 or 5 MONTHS for my project". To which the salesman says: "Well, we do have other models that are manufactured and installed in less than 4 weeks. Would you like to hear about those?"
And as you'd expect…that other window is "just a bit more expensive". You have effectively been baited, and then switched.
Method 2: You can in fact purchase the window for $189.00, BUT…additional options are extra. What options, you ask?
How about things such as a screen, or insulated Low E coatings or Argon gas. How about a charge to REMOVE the old windows from your property?
That's right…some companies will charge you to haul away the old windows. If you don't want to pay that charge? Well I guess they'll just leave the old windows in your yard.
Can you imagine this?
And I mentioned charging extra for a SCREEN…remember. Let me tell you another secret…windows don't COME without screens.
The only way a company could NOT give you a screen…is to remove it from the window BEFORE they came to your house. It is a trick…to charge a little extra.
And when you add up all these additional upcharges, that $189 price tag just got a LOT bigger.
Let's think about this: What are the chances you're going get a quality replacement window that insulates your home and makes it more quiet and attractive, installed by professional craftsman, and that carries a strong warranty…all for $189.00?
Instead of falling for bait and switch tactics, why not schedule a demonstration from
Clear Choice Exteriors
We'll provide you with a short presentation, designed to give you the replacement window education you need to make an informed decision for your family and for your home.
We'll leave you with a price that is accurate & fair, with no hidden upcharges or fees.
You deserve better. Call Clear Choice Exteriors.
REPLACEMENT WINDOW REVIEWS: 
SEE WHAT OUR

HAPPY CUSTOMERS

ARE SAYING
Did a complete window and patio door replacement throughout my house.  Came out to do the estimate and did the best of the three I had do proposals.  No surprises, everything was spelled out in advance to cover all the costs.  Would recommend them.
The service was most excellent. I would definitely use them again. They were much cheaper than other bids, much friendlier, and did the work quickly.
The workers were competent and they responded to any concern or problem.
REPLACEMENT WINDOW GALLERY
Howdy! My name is Ray Wilson, and I'm the owner and proprietor of Clear Choice Exteriors of Austin Texas. We care about our customers and reputation, and value customer satisfaction above all else.
I'm a born-and-raised Texan and attended the University of Texas. I studied architecture and worked construction to better understand basic principles of buildings. After graduating, I left for San Francisco and worked as a remodeling contractor for 18 years. I returned to Austin and joined the Window Depot USA network in 2006. Overall, I've been in the residential remodeling and construction industry for over 40 years. I am a member of the National Association of the Remodeling Industry (NARI) Austin chapter, have served on the Board of Directors and as a Vice President of the local chapter.
Now that you know a little more about me, I'd sure like a chance to talk to you and help you with your replacement window, door or siding needs! I hope I'm not being presumptuous by calling you a friend, it's just my nature. Maybe it's a Texas thing, but I strive to not only create new clients but to create new friends along the way.
Areas we Service:
Austin  Cedar Creek  Cedar Park  Elroy  Georgetown  Hutto  Kyle
Lakeway  Manchaca  Pflugerville  Round Rock  Windmere  Wyldwood
Proud to be Your Local Window Depot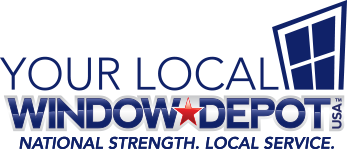 Clear Choice Exteriors is a part of the Window Depot USA national network.  What does that mean for you?  It means that we're able to deliver the most efficient, high quality replacement windows at truly exceptional prices.  Our enormous buying power saves you BIG.