What Makes Window Depot USA's Replacement Windows So Efficient?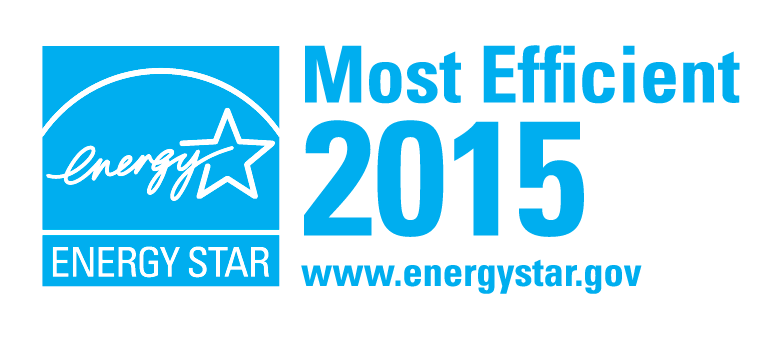 WHAT EXACTLY IS IT?
ENERGY STAR Most Efficient is a new program element to identify and advance highly efficient products in the marketplace.
This effort identifies the most efficient products among those that qualify for the ENERGY STAR in particular product categories. Product categories were selected and recognition criteria were established to ensure that products that receive this recognition demonstrate efficiency performance that is truly exceptional, inspirational, or leading edge — consistent with the interests of environmentally-motivated consumers and early adopters.
Download Our Free Triple Pane Windows Guide

What This Means For Our Customers
Our Most Efficient 2015 ensures that our customers receive the highest quality standards in terms of energy efficiency. Window Depot USA offers the top most quality products at affordable prices, which is why we're such a popular choice with homeowners across America.
Our customers trust the Energy Star symbol, and they trust in Window Depot USA to deliver on quality products.
What This Means For Window Depot USA
Window Depot USA will continue upholding our promise of providing the most energy efficient replacement window products on the market. We won't sacrifice on quality to save a buck—but we do want to help our customers save as much as possible, both in the energy and financial aspect.
We will continue innovating our products and meeting the quality guidelines of Energy Star, through 2015 and beyond.
WATCH VIDEO:
How to Tell If Your Windows Are Truly Triple Pane
Learn More About The Most Efficient Window on The Market
Triple Pane Windows
Triple Pane Replacement Windows from Window Depot USA are the epitome of energy efficiency, sound reduction and condensation resistance. These high performance windows are constructed with three panes of glass instead of just two for maximum benefit. Our Triple Pane Replacement Windows utilize industry-leading technology and are meticulously manufactured so you can enjoy the many advantages of this amazing product.
Our Clients: In Their Own Words

Please watch this short testimonial from our Richmond, VA location. You can expect this type of service all over the country, as all of our partners strive to make your Window Depot experience an unforgettable one.
Experience The Value For Yourself