Let's Talk about VALUE
Isn't that what REALLY matters when choosing a home improvement company?
Choosing the right replacement window company can make all the difference when remodeling your home.  So how do you know which one to choose?  Well…Window Depot USA believes you should always look for the best VALUE.  So how do we define Value?
Value has been said to be the Intersection between Price & Quality.
Please watch the video above, or explore below to learn why we believe that Window Depot USA, hands down, provides the absolute BEST VALUE in America.
REASON #1: PERFORMANCE
Triple Pane Technology makes All the Difference
Triple Pane Replacement Windows from Window Depot USA are the epitome of energy efficiency, sound reduction and condensation resistance. These high performance windows are constructed with three panes of glass instead of just two for maximum benefit.
In fact, we've recently been awarded the "MOST EFFICIENT" designation from Energystar.
Our Triple Pane Replacement Windows utilize industry-leading technology and are meticulously manufactured so you can enjoy the many advantages of this amazing product.
REASON #2: CRAFTSMANSHIP
Local Owners doing Professional Work.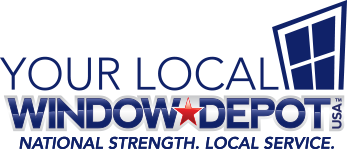 Window Depot USA is made up of independently owned and operated business owners across the country, who have banded together to bring you the very best products at the very best prices.
Because our authorized partners are members of your community, they carry a vested interest in performing their work as true professionals.  We call our distribution partners "Local Window Depots".  So when you see this symbol, you know that the men and women to whom you've entrusted the remodel of your home, have a sincere desire to to the very best work possible for you, their neighbor.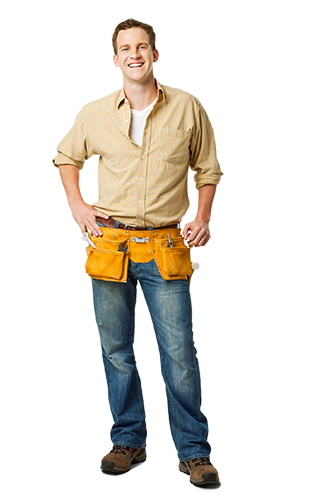 REASON #3: PRICE
This is where we REALLY Crush the Competition.
So far we've talked about Performance (how well our windows insulated your home, save utility bills and make them more comfortable) and Craftsmanship (great windows require great installation)…but the great equalizer is of course, PRICE.
There are companies out there who claim to have the "absolute lowest price".  But let's be honest…does anyone really think that their advertised ultra-low price is anything more than a tactic to get you to call?  And besides, when was the last time the "lowest price" bought the best value.  Usually the lowest price = the lowest quality.
Then there are big, national brands who charge 2 and 3 times the national average simply because of their name.
Window Depot USA lies squarely in the middle (actually a little less than the "middle"), providing a fair price, on products that outperform the competition.  In fact, our Triple Pane windows are typically priced BELOW what our major competitors charge for outdated dual pane.
Let's Talk about VALUE
When you add it up, Window Depot USA is the Best Choice, and we'll prove it.
When you schedule an estimate, our renovation advisors will further explain the many benefits of Triple Pane technology, and then deliver a price that will probably shock you.  Contact us Today, we'd love the opportunity to earn your business.